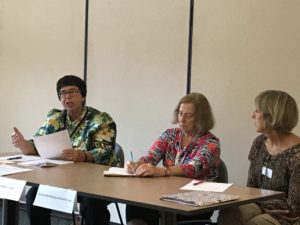 Women Building Community (WBC) Grant applications are due on September 21 at 6:00 pm!
Guidelines and applications are available  at www.womenbuildingcommunity.org in the "Grants Available" section for this fall's cycle of "WBC up to $5000 Grants" and "WBC Innovation Grant" (up to $10,000 each). Next year a winter deadline for Innovation Grants will be added. A new type of grant became available last June: "WBC Unexpected Needs Grants up to $1000" is a rolling-application opportunity to help not-for-profits fund unexpected needs or emergencies.
CFWO's purpose is to act as a catalyst for the improvement of the lives of all Tompkins County women and girls, thus making a contribution to the community as a whole. Project areas considered for WBC Grant funding address needs and opportunities that improve the quality of life for area women and girls. One of the following criteria must be addressed: Community Development, Education, Health, Human Services, and Activities that address Gender Equity.