All Welcome for Awarding of Grants & Reception      
Tuesday, December 4, 4:30 p.m. TCPL BorgWarner Room
View Presentation about CFWO Mission & Impact
Grants awarded to improve lives of Tompkins County women and girls.
"We will be allocating $60,000 this year, twice as much as in past annual cycles, because we've seen the impact WBC Grants can have, and because CFWO will now be operating as a private foundation," announced Diane Shafer, Grants Committee member.
Updated guidelines and applications are available in "Grants Available" section for this cycle of WBC up to $5000 Grants and the WBC Innovation Grant (up to $10,000 each).  A new type of grant became available in June. WBC Unexpected Needs Grants up to $1000 is a rolling-application opportunity to help not-for-profits fund unexpected needs or emergencies.
Women Building Community
The City Federation of Women's Organizations was founded in 1910 by a group of women "concerned with education, recreation, philanthropy, health, safety and civic betterment." As the number of member organizations grew they purchased a home on the corner of Cayuga and Seneca Streets in 1920 and opened the first Women's Community Building as a recreational center for women and girls. This center had meeting rooms, a public rest room, and living quarters for young working women. In 1927 they purchased the house next door and it became a home for older women. In the 1940s they opened a community nursery school.
By 1960 both houses were gone and the new Women's Community Building was opened with a much needed community auditorium and commercial kitchen. Times changed, membership in the CFWO declined and community needs were different. The building was sold in 2012 to make way for much needed affordable housing. The proceeds from the sale of the building and existing CFWO resources have been used to establish an endowment that will continue the legacy of the many organizations of the CFWO and community members who have supported the changing needs of women over the years.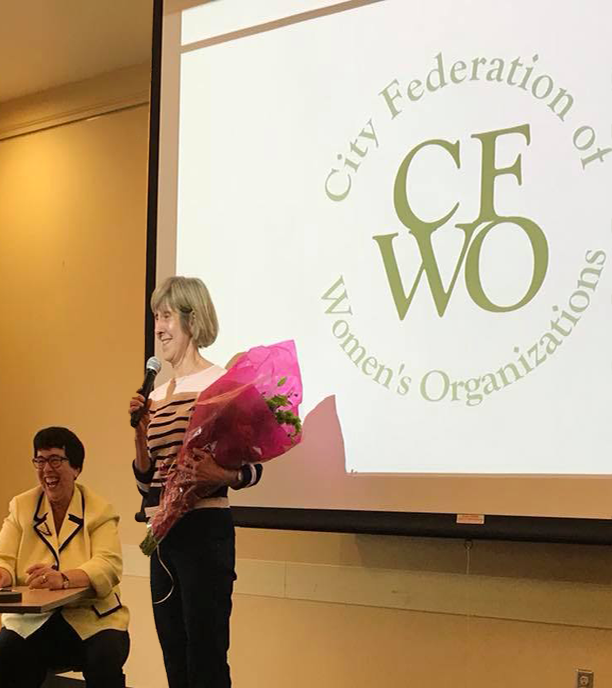 Learn more about CFWO
The mission of the City Federation of Women's Organizations is to support women and girls and to act as a catalyst for the improvement of the lives of women and girls in Tompkins County, thus making a contribution to the community as a whole.